Reference Daily Intake based on characteristics (gender, age, weight, height, physical activity).
Based on "Dietary Reference Intakes. The Essential Guide to Nutrient Requirements (2006)" of Institute of Medicine USA; Jennifer J. Otten, Jennifer Pitzi Hellwig, and Linda D. Meyers, Editors.
Widely regarded as the classic reference work for the nutrition, dietetic, and allied health professions since its introduction in 1943, Recommended Dietary Allowances has been the accepted source in nutrient allowances for healthy people. Responding to the expansion of scientific knowledge about the roles of nutrients in human health, the Food and Nutrition Board of the Institute of Medicine, in partnership with Health Canada, has updated what used to be known as Recommended Dietary Allowances (RDAs) and renamed their new approach to these guidelines Dietary Reference Intakes (DRIs).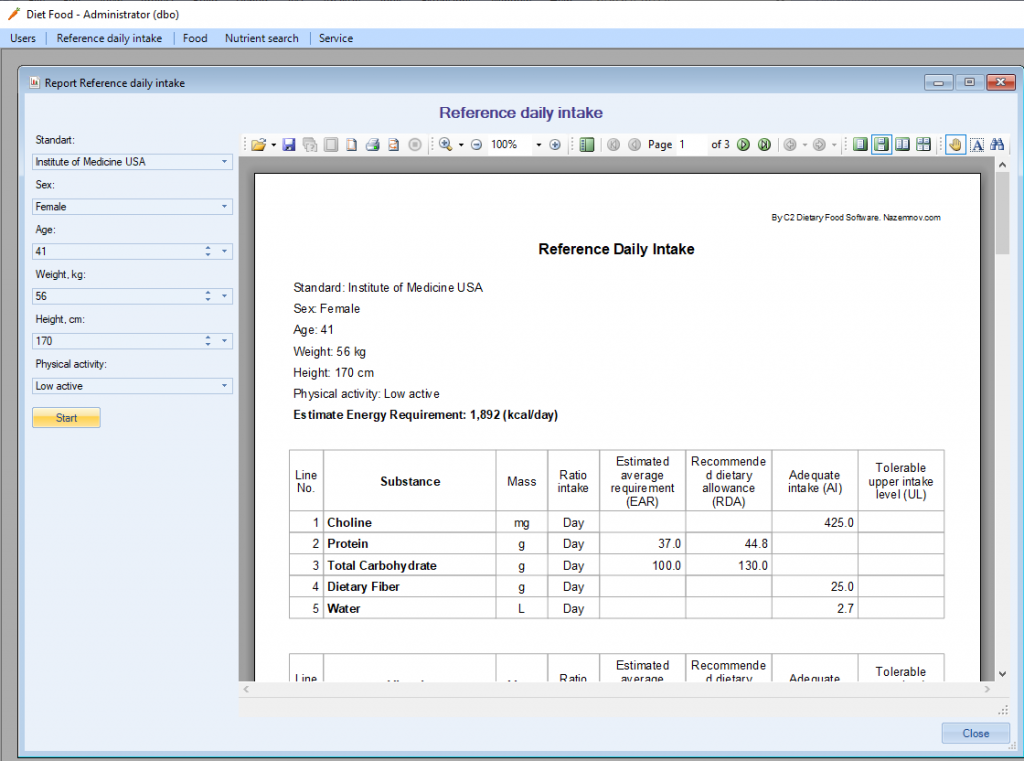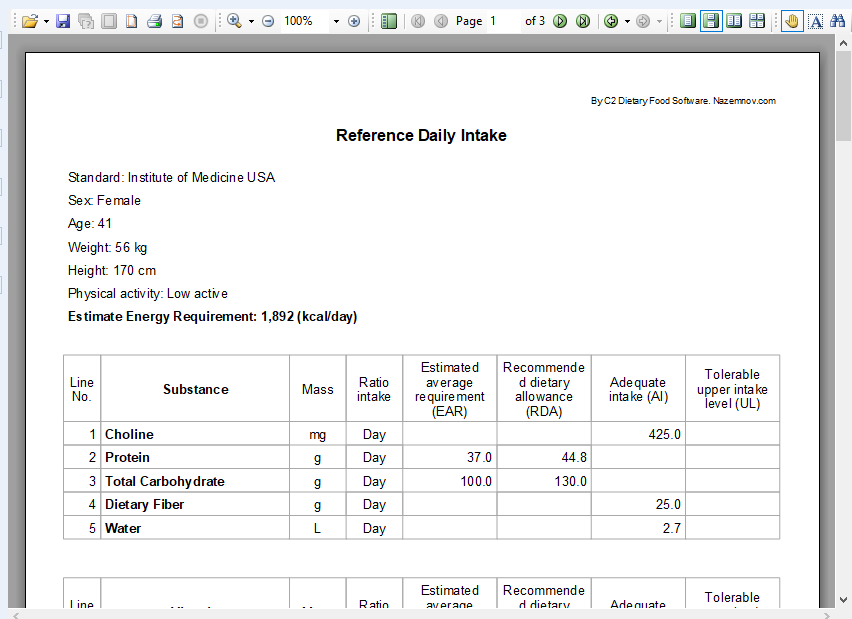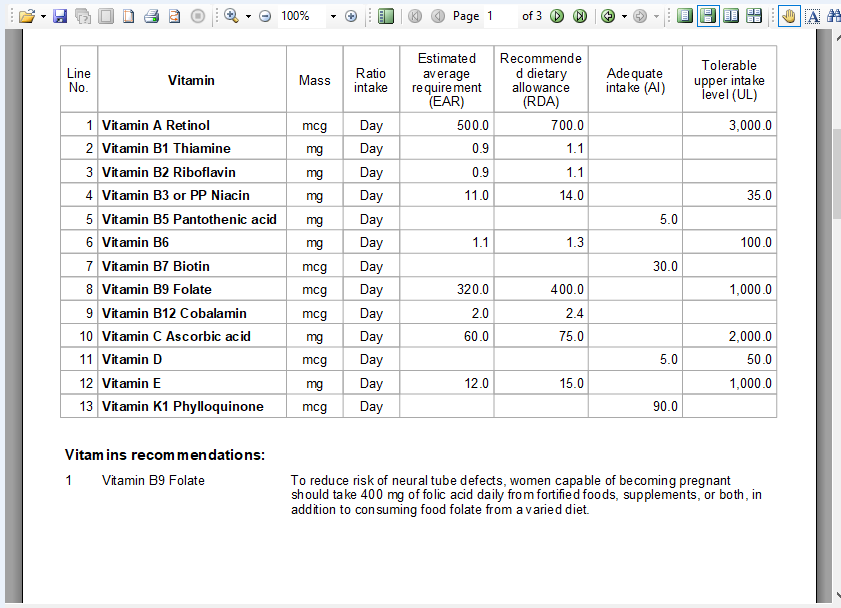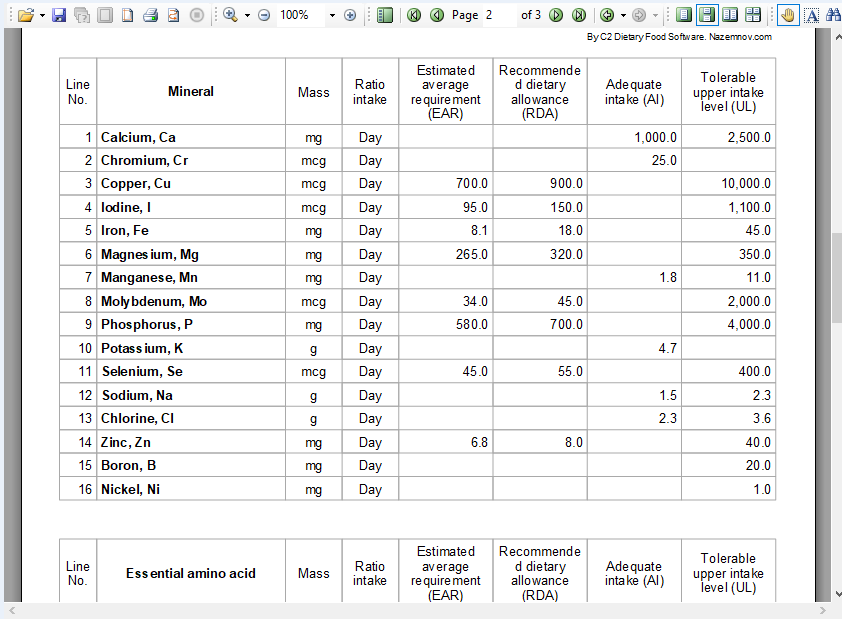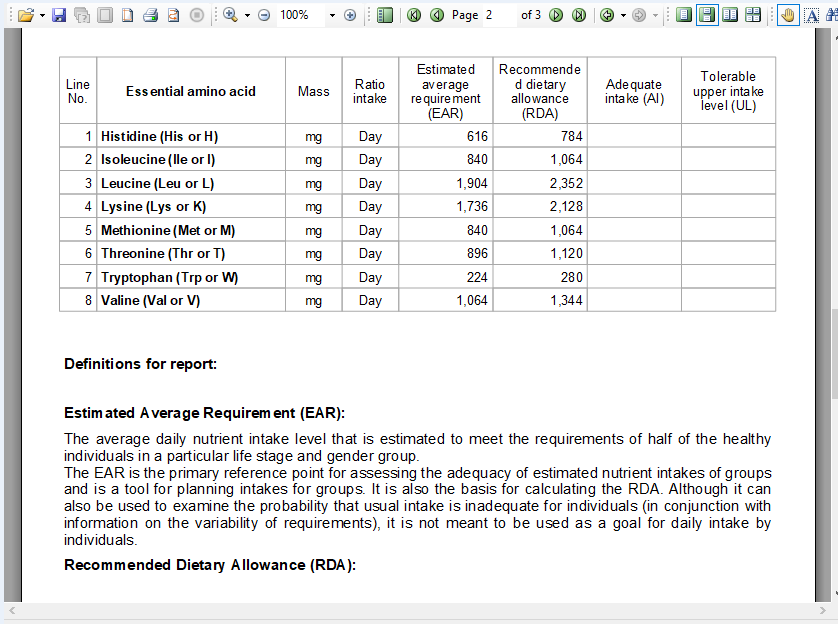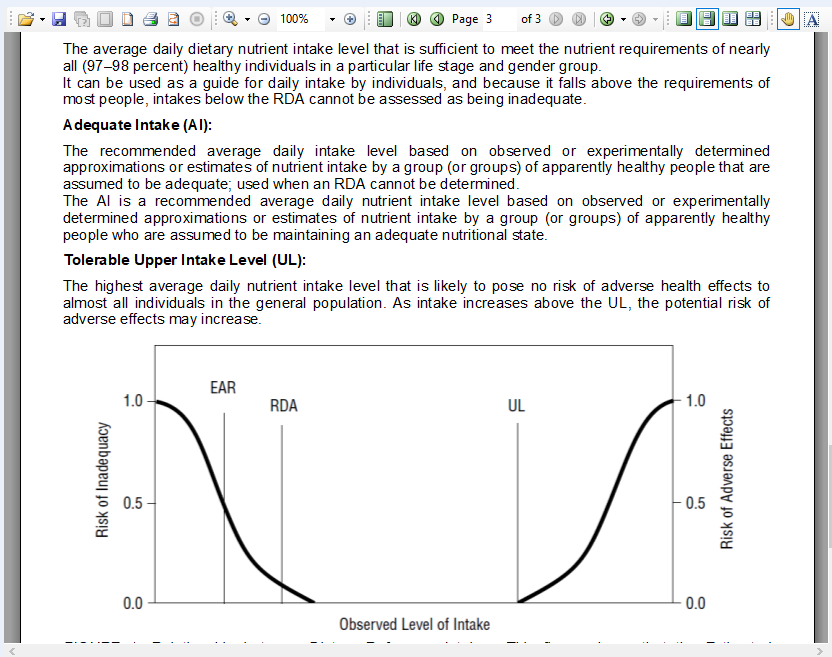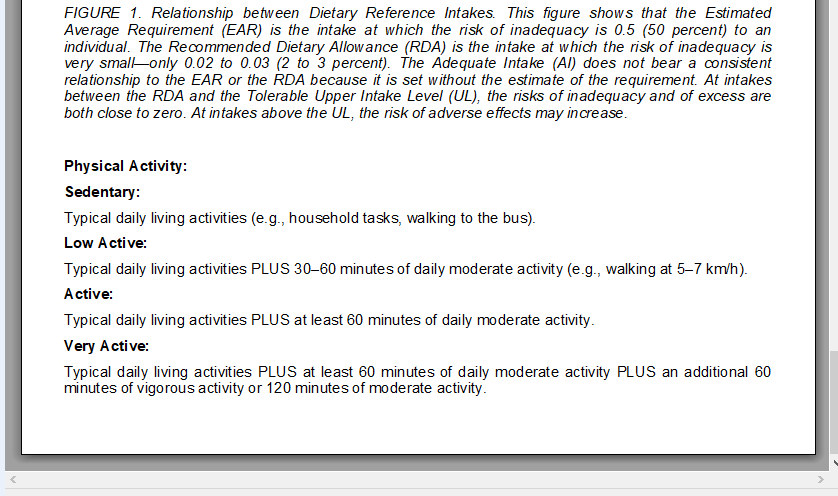 Tutorial on YouTube